Why Telling Your Story is So Powerful in Building Your Tribe
I want to straighten one thing out before we get started.
Being an entrepreneur sounds really, really cool. Making your own schedule, only working with the people you want to work with, setting your own rates & income – I think we can agree that these are definitely all major perks.
But being an entrepreneur is also really, really hard sometimes. It can be draining and confusing, and it can be very lonely.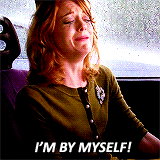 The internet is frickin huge. Everyone is on social media. How are you supposed to find YOUR people??
Whether you are just beginning or you've had some time working for yourself already, you have got a powerful tool in your arsenal. This tool helps you easily connect with others and establish relationships without much effort on your part. It will open more doors and bring more of the right people to you than anything else.
That tool is your story.
When you tell your story, you give people the opportunity to get to know you.
When people talk about "finding your tribe," the idea is that you're building a community of people around your project or idea, to spread the word and gain more attention for your business. You're probably part of someone else's tribe, whether you realize it or not.
Think about the most successful social media influencers in your niche. How much do you know about them? You don't necessarily have to know their whole life story, but chances are, you know bits and pieces of their past and what led them to this point.
People don't care about people they don't know.
You've got to let people in for them to care about you and what you're doing! You should have a page on your website that tells your story, but you can also easily communicate this stuff through whatever channels you use to reach your audience – whether that's social media, a blog, a YouTube channel, or whatever else the kids are doing these days.
When you tell your story, you're letting people identify with you & your cause.
It takes a very special, very passionate, very driven individual to become an entrepreneur. There's a fire inside that person that won't burn out, no matter how many times circumstances arise to try to suffocate the flames.
For the social and ethical entrepreneur, that purpose is driven by something much bigger than themselves. We have a bigger purpose – something that propels us forward when we run out of juice.
Your ideal audience will care about your story.
Whether you've found them or not, there is an audience of people out there interested in exactly what you are. They care about your purpose, and they're trying to figure out how to help. They will feel empowered through you, your story, and your brand. It will help them see that, yes, the thing they care about is valid, and there are others out there fighting the good fight for the same things they care about.
When you tell your story, you give people something to share.
Everyone is selling shit online. It's just the way society is going. We spend a lot of time online, we need an extra income, the audience is there – it just makes sense. But it can also annoy you to pieces when all you see on Facebook are basically advertisements for the latest thing everyone is selling.
There's a fine line between selling and sharing.
Selling gets you the unfollow/block/unfriend button faster than you can say, "OMG HAVE YOU HEARD ABOUT THAT CRAZY –"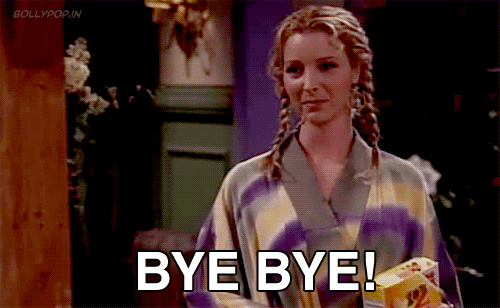 When you share your story, your "why," and the bigger picture behind your brand, your story will resonate with your ideal audience, and they will do a lot of the sharing for you.
Need some social proof? Take a look at how the natural skin care brand Lush Cosmetics has survived over 20 years in business based on word of mouth and social media alone – yes! The bath bomb place!
When you tell your story, you're showing that you are personally invested in your venture.
I know. Entrepreneurism is scary. It is hard to put yourself out there, especially to people who already do know you. Sharing your story means having all your friends and family and all the kids you went to high school with knowing something deeply personal to you. It means putting your heart out there on the table and asking people to care about something you care about.
#RealTalk: No one will respect you, your venture, or your story until you respect your story enough to share it.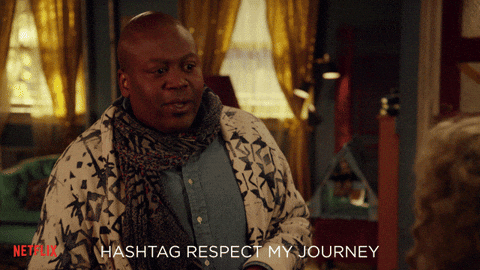 Again – this doesn't mean airing out your entire personal history and your dirty laundry. This simply means being raw, real, and honest about the fire inside of you that drives you to create your own business.
It means not being afraid to step on a few toes because you're going to own your space and own the things that are important to you.
When you share your story, you're opening yourself up to the unlimited potential that the Universe has to offer you & your cause. Don't let a little thing like your ego stand in the way of your potential to make huge changes in the world.
How are you sharing your story with your audience? I'd love to hear about what's driving you! Comment below, and please share this with your entrepreneurial gal pals if you found this valuable!