Get Your Shit Together With Corey Jackson's Healthy Habits System Planner
I'm trying to make a big distinction in my life, between "busy" and "productive."
"Busy" has become this warped badge of honor. You mention to a friend that you've had a crazy morning – you took your kid to the doctor and then ran to the grocery store on the way home before starting laundry while on a conference call and getting things ready for dinner tonight (whew!) – and for some reason, your friend feels the need to respond with: "oh you think THAT'S crazy? Lemme tell you what I'VE been up to this morning!"
And it's not like you don't care or like relating to the people in your life isn't an important quality to have, but let's be honest. That's not everyone's motivation when they start playing Busy Olympics with you.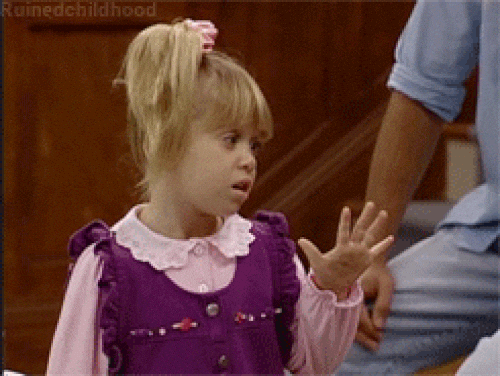 So I can't tell you how stoked I was to find a kick ass woman who is all about helping you manage the "busy" and turn it into "productive" without judgment or competition.
As human beings, we have basic needs. The Healthy Habits System Planner helps you get it all out of your head and organized.
I want to take a second to remind you that never before in history has a woman been expected to be so many things.
We are caregivers and mothers. We are career women and business owners. We have social lives. We're nourishing our minds and souls with personal and spiritual development. And it's all chronicled out there for the world to see, for a lot of us.
While all of these are vital aspects of who we are as people, we are highly aware of the need to respect our most basic forms of self-care, to eat well, to maintain regular exercise, and to drink enough water.
It can be a lot of pressure to figure everything out on your own, especially when this overwhelming process can also be super draining.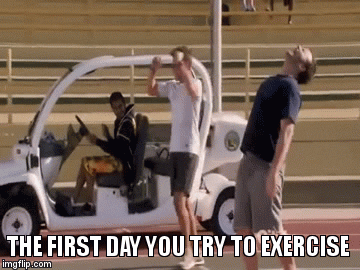 The Healthy Habits System Planner focuses on four key areas: Sleep, Balanced Eating, Adequate Hydration, and Physical Fitness
What makes the Healthy Habits System Planner so incredibly valuable is that it is actually a very thorough workbook and a 4-week planner rolled into one. I'd argue that the workbook portion is borderline textbook-level with how much information Corey is providing.
You'll start with a "Week 0" situation, where you'll be observing your current lifestyle and habits for a week and learning along with the workbook to uncover what you're doing right, what you're doing wrong, and how you can streamline and compartmentalize all of the tasks you may not want to do but know you should do as a healthy, functional human being.
Personally, I found the Food section particularly valuable because that is where I consistently struggle. The Healthy Habits System Planner lays everything out so simply, with easy formulas to follow for building my weekly grocery shopping list – down to help with bringing all the food home and how to make the most of your bounty!
Say "goodbye" to spoiled produce and wasted leftovers!
She's even included tear-away grocery lists for you to take to the store with you! I'm a paper-and-pen girl and will 9/10 times write my lists instead of jotting down notes on my phone. This speaks to my being on so many levels.
I had the benefit of being able to get my hands on a copy of this planner from Corey before her Kickstarter launch, so I could share it with all of you beautiful babes and give her my opinion on the product. I literally love it. I had the privilege of sitting with Kick Ass Woman, Corey Jackson, to pick her brain to ask her some of my more pressing questions about her passion project
tiffani: what inspired you to create this planner?
COREY: I finished graduate school in May last year knowing that I wanted to do something in the online space to help dispel the anxiety and internet conspiracy theories around good nutrition. I had a head full of nutrition knowledge as well as a deep understanding of time management and productivity principles that were necessary to finishing grad school while raising busy teenagers with a busy husband. I set out with stars in my eyes and an incredibly nebulous idea of what I wanted to do.
The planner came as a flash of inspiration while in the shower one day (why do the best ideas always hit in the bathroom?) I was running a free healthy habits challenge group on Facebook. And even though I had blogged about all the concepts in the planner, the participants just didn't seem to be getting it. Standing under the water, obsessing over my business and how I could really help my clients, I suddenly remembered what had helped me almost two decades ago when I started my fitness discovery journey: I had a reference book as well as an online community. I had been so focused on the community, I had forgotten that the community that helped me before had formed around our common interest in our reference book.
That week, I started compiling the Healthy Habits System into a very rudimentary early form, to give away to my challenge winners. When they started succeeding with it, I knew I had hit on my product. It's gone through two more iterations since that first reference book, and has grown into an all-encompassing goal-setting and productivity system that reminds high-achievers to build the necessary healthy self-care into their daily lives.
tiffani: what is one thing you'd like to tell a woman like you who has a great idea but hasn't taken the leap yet?
COREY: You are always capable of more than you think you are. I learned that for the first time when training for my two bodybuilding competitions in the early 2000s. That's what inspired me to go back to school and start (and complete) two science degrees from scratch in my 30s, and that's what has pushed me to bring this all-consuming passion project to life.
People have told me that I'm inspiring and brave and special, but I would say this: There is just as much inspiration, bravery, and unique treasure in you as there is in me. What do you think of that makes your breath catch and your eyes light up? You should be doing that. The world needs you to do that. The opportunities are there, they are boundless, and all it takes is a little creativity, some mental heavy-lifting, and hard work that won't feel hard because you'll be living out your purpose.
So I'd say, just LEAP, and trust that the path will make itself clear as you land, on your feet, running.
What an inspiring, kick ass woman, right?!
Y'all can see why I just had to share her story and her amazing planner! Corey is a powerful, knowledgeable woman who empowered herself to turn her passion into a MAJOR project – to hell with any fear involved!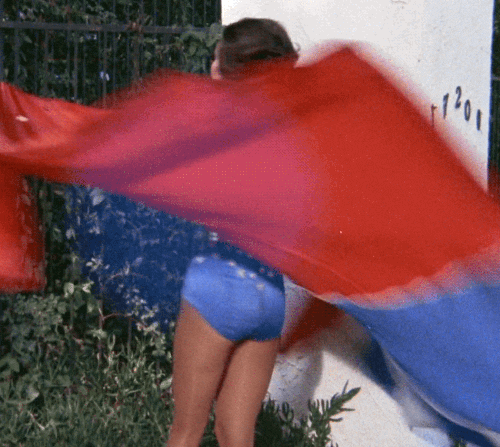 How are you going to use Corey's advice to just go for it this week? Let me know in the comments!
To learn more about the Healthy Habits System Planner and how you can help Corey bring them home (so you can grab one, too!) – check out her Kickstarter here!